Turf in Staffordshire from Turf Lawns
Turf Lawns are the Staffordshire turf suppliers of choice, and offer an efficient, overnight delivery service on every order to ensure that each roll of turf arrives green, fresh and in perfect condition.
We are proud to be one of Staffordshire's premium Lawn Turf suppliers.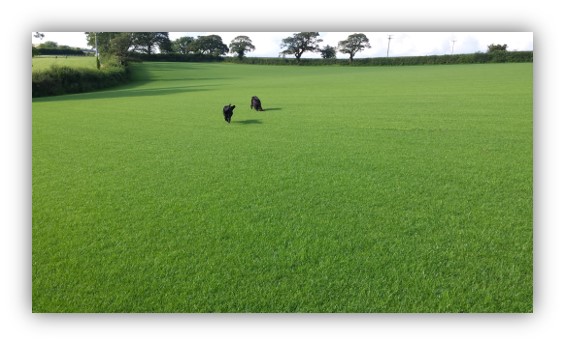 At Turflawns our Premium Lawn Turf is cut in the preferred 24" wide rolls. We harvest the turf with a high tech, one man operation turf harvester that cuts 24" wide rolls. The floating head ensures consistent turf and we change our blades regularly so that the edges of the turf are not torn or stressed. Our Premium Lawn Turf is grown to a very high standard. It is grown from a seed mixture that we select. It is grown to be Durable and Hard wearing as well as very nice in appearance. It is perfect for any domestic garden or area. Low maintaince.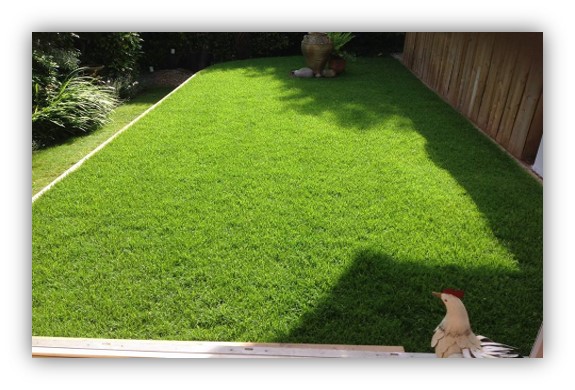 At TurfLawns we now supply a Supreme Shade and Wear Turf. Turf Lawns Supreme Supina shade and wear turf has a first class appearance, outstanding bright green colour, not to mention it is extremely hard wearing and durable. Our Shade and wear turf seed is carefully sourced and blended before it's sown into a delicately prepared seedbed. Not to mention the Supina has a longer active season, therefore it will look greener earlier in the spring and later in the autumn.

Why choose Turf Lawns Company?
Established for over 20 years
Family run
Fast, efficient, reliable and friendly service
Knowledgeable Team, ready to help and advice at any stage of your process
Turf available all year round
Open 7 days a week
Easy, hassle free, ordering online or by Phone
Why Choose Turf Lawns Turf?
All of our Turf is Home grown on our farm
Grown to the highest standards ensuring maximum quality
Supplied in 2 foot wide rolls
Grown from seed and fully cultivated
Treated for weeds and pests
Grown to be extremely durable and hard wearing
Beautiful in appearance
Freshly cut to order
Why not contact us today for more information or to place an order? We would really like to hear from you and are ready and waiting to help. You can get an instant delivered price and order online now….. Just use our calculator at the top of the page.